'An introduction to BASIC programming using the DRAGON - By Richard Wadman'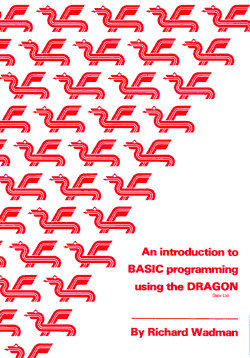 This manual came with your Dragon 32/64 and was designed to lead you through setting up your Dragon and getting you programming in the world of BASIC. The manual is *excellent*, probably one of the best that came with any 8-bit at the time, with good examples, command overviews etc. It also helped the Dragon for being known as a 'programmers' machine,adding to it's real keyboard, good Microsoft BASIC and the 6809 processor, one of the best and easiest 8-bit CPU's to work with.
During the life of the Dragon 32/64 there appears to have been 3 slight variations in the manual.
The first release appears to be in the Arial font, with code examples not in bold and no 'little Dragons' to show significant sections. This release has an addition booklet 'Additional Information' (see below).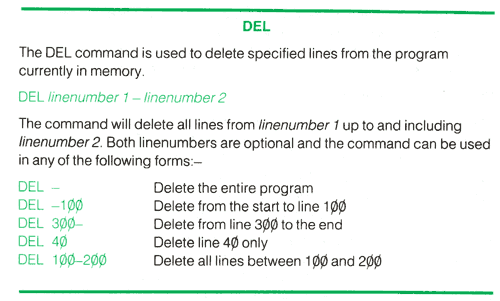 The second variant now uses the New Times Roman font with, code examples in bold and 'little Dragons' added to help the user identify relevant sections. The 'Additional Information' is now incorporated into the back of the book, but is not indexed and no page numbers.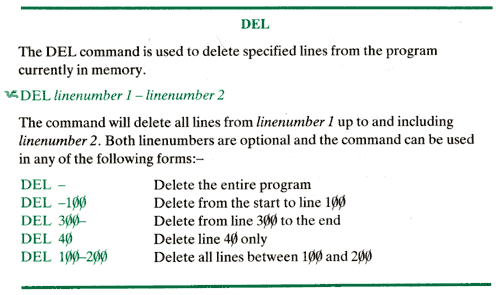 The third variant has the additional information for the Dragon 64 incarcerated into the manual it's self and appendix E is born. The index was also updated to reflect the changes but the normal 'Additional Information' remains at the back of the manual, still with no page numbers or in the index.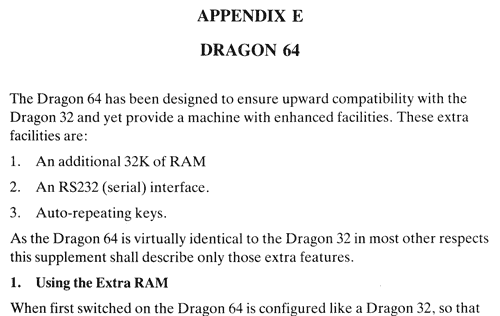 Variant 2 of the manual is available for download in PDF format
(3Mb zipped / Ver. 2 / updated 08-2018)
Additional Information - Dragon 32
ERRATA TO An Introduction to BASIC Programming
Norwegian BASIC (Norsk) Release
As sold with the Dragon in Norway.
Many thanks to Tom Granlund for the manual.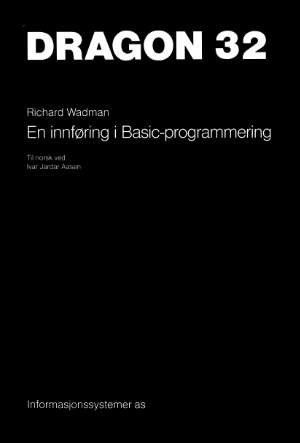 Italian BASIC (Edizione Italiana) Release
As sold with the Dragon in Italy